http://www.buff.uk.net/

Last year we brought you news of a film festival that would break all boundaries, This year it is back bigger than ever… BUFF is the British Urban Film Festival. The showcase behind BUFF Enterprises Ltd:

If you are an independent filmmaker in the UK this festival is a perfect place for you to showcase what you do. BUFF was created to increase the amount of opportunity for the next generation of filmmakers in the UK. The company has created a whole brand around the word BUFF….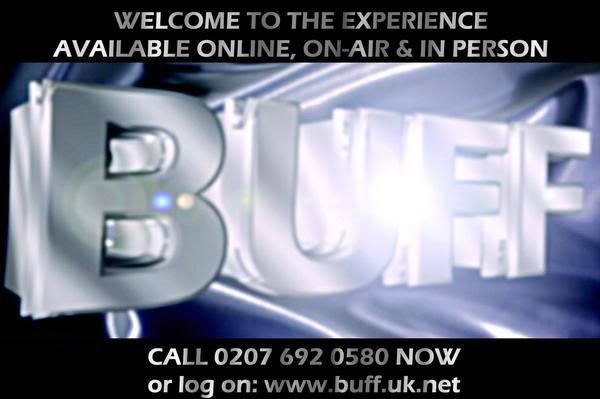 The website is a lot more detailed and even gives a history of the word Buff, from the original meaning till today's street slang. In addition, it tells you how to get involved in "the search for Buff" – an urban sort of mr and miss universe.
As well as this the film festival is backed by serious names and filmmakers including Julius Amedume (http://en.wikipedia.org/wiki/Julius_Amedume) and British actors including Asher D & Troy Titus Adams. As well as these names the ITV are involved in the project and this has helped the more educative and charitable side of the organisation to grow. 4front gave manor-logs a national screen and as well as this FFISH is a programme in schools to promote filmmaking and media.
Keep checking the website and the myspace for regular updates….
http://www.buff.uk.net/
www.myspace.com/britishurbanfilmfestival
http://www.myspace.com/thesearchforbuff
The Search For Buff
Add to My Profile